I work as Machine Learning Researcher at Qualcomm AI Research in Amsterdam. My research interests lie at the crossroads of generative modeling, data compression and information theory. See my publications on these topics.
I co-founded All We Need Is Acid, a non-profit organisation focused on electronic music. We have an array of activities: organizing parties in Paris, Brussels and Amsterdam, a radio show on Radio Panik 105.4 in Brussels, a monthly podcast showcasing upcoming artists and friends, and more.
In my blog I intend to share my notes and thoughts on music, video games, and other hobbies of mine.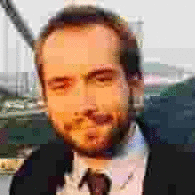 news
| | |
| --- | --- |
| Apr 10, 2021 | First post on my music blog from my mate Boyan |
| Mar 14, 2021 | Finally made the YouTube embeds responsive… |
| Mar 5, 2021 | Added my music blog, a place in which I will share one track a day! |
| Oct 11, 2020 | Blog post on Gran Turismo 2 is up! |
| Aug 16, 2020 | Personal website finally up and running! |